This summer looks a little different in the Adirondacks. Due to COVID 19, events that typically take place will not be happening. Restaurants are seating at less capacity. Small shops are allowing fewer customers in at once. 
But the beautiful thing about the Adirondacks is that it is a 6 MILLION ACRE forest preserve! With 2,000 miles of hiking trails (including the 46 High Peak), 3,000+ lakes, and 30,000 miles of waterways – it's the perfect place to visit if you want to get outdoors and a great place to social distance!
Friday Night Entertainment
Join us from the lawn or your balcony and get ready to light up the night with Zoe from the Smoke Show Fire Co!
On the dock every Friday night at 7:30PM!
Whatever you do while visiting, please remember to practice being Politely Adirondack!
"The only thing we overlook is the lake!"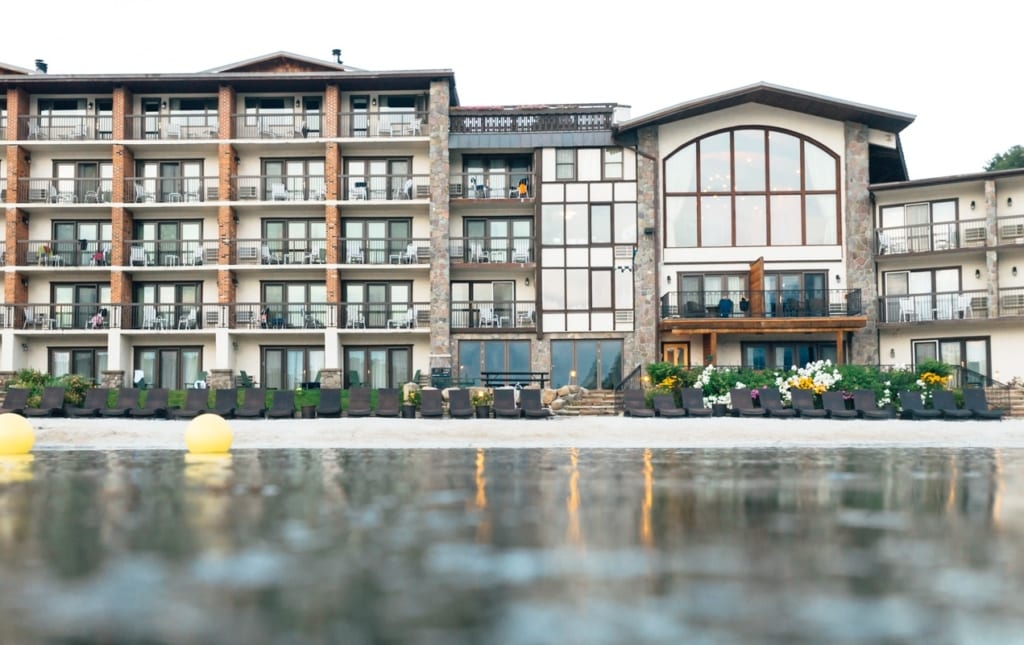 Surrender yourself to the natural and untouched beauty of the Adirondack Mountains at the first resort in the U.S. to receive the Audubon International's Platinum Eco Rating for Hotels. There are now only six hotels in the United States to obtain this honor! It's a place to renew yourself on the serene shores of Mirror Lake, and take in the history of the town, just steps away from the famed Olympic Village and the heart of Lake Placid, New York. No other place on earth provides this unique blend of comfort, rejuvenation, or one-of-a-kind experiences. Start planning your stay at the Golden Arrow Lakeside Resort now!