Come vacation where the term started.
It's the official first day of fall and the weather in Lake Placid wouldn't tell you otherwise. The cool crisp mountain air gets you in the mood for seasonal favorites like apple picking, pumpkin patches, and leaf peeping. And the best part about fall in the Adirondacks is you don't have to choose #teampumpkin or #teamapple; #teamfall is where it's at.
So pull out your plaid shirts and jackets (or shackets) and come visit the Adirondacks for these classic fall activities.
Fun for the whole family, these two corn mazes are favorites of locals and guests alike.
Looking for a challenge? Visit either location for flashlight nights and make you way through the mazes in the dark! Don't forget your flashlight or headlamp.
Visiting us this fall? Make sure to tag us in your photos on Instagram for a chance to win a free night stay!
Come Live Like a Local Something to do every day...
Read More
"The only thing we overlook is the lake!"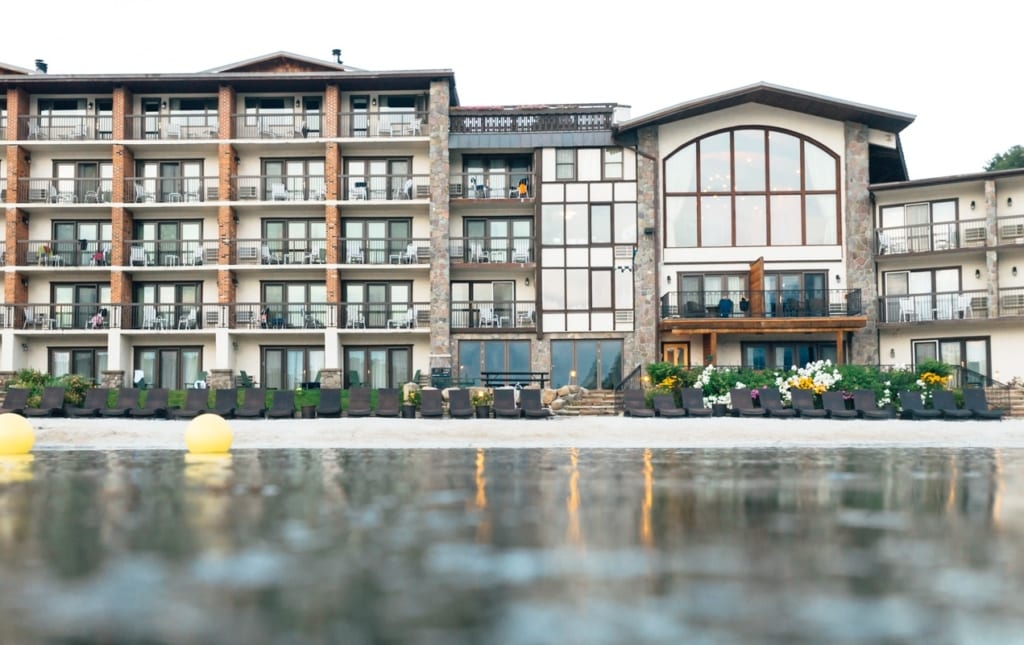 Surrender yourself to the natural and untouched beauty of the Adirondack Mountains at the first resort in the U.S. to receive the Audubon International's Platinum Eco Rating for Hotels. There are now only six hotels in the United States to obtain this honor! It's a place to renew yourself on the serene shores of Mirror Lake, and take in the history of the town, just steps away from the famed Olympic Village and the heart of Lake Placid, New York. No other place on earth provides this unique blend of comfort, rejuvenation, or one-of-a-kind experiences. Start planning your stay at the Golden Arrow Lakeside Resort now!