Lake Placid is where vacation begins – literally. The word vacation originated in Lake Placid in the 1800s when the nation's social elite would "vacate" the stifling summer heat for the cool Adirondack air. Lake Placid is still a popular vacation destination for those looking for outdoor adventure; whether it's hiking, kayaking, leaf peeping, or skiing, there's something for everyone!
Looking for ideas on what to do in Lake Placid? Check out the categories below for some ideas!
A brief overview of what Lake Placid has to offer.
Local trails and attractions that are dog-approved!
Get outside and enjoy the warm weather with these activities! 
Pumpkin patches, cornmazes & leaf peeping
Mirror Lake & Lake Placid facts, livestream & conditions.
Our top picks for what to check out from nature trails, to easy hikes, to day-long high peaks.
Take in the magical winter wonderland with these fun ideas.
Home to the 1932 & 1980 Winter Olympics.
Local restaurants worth checking out.
"The only thing we overlook is the lake!"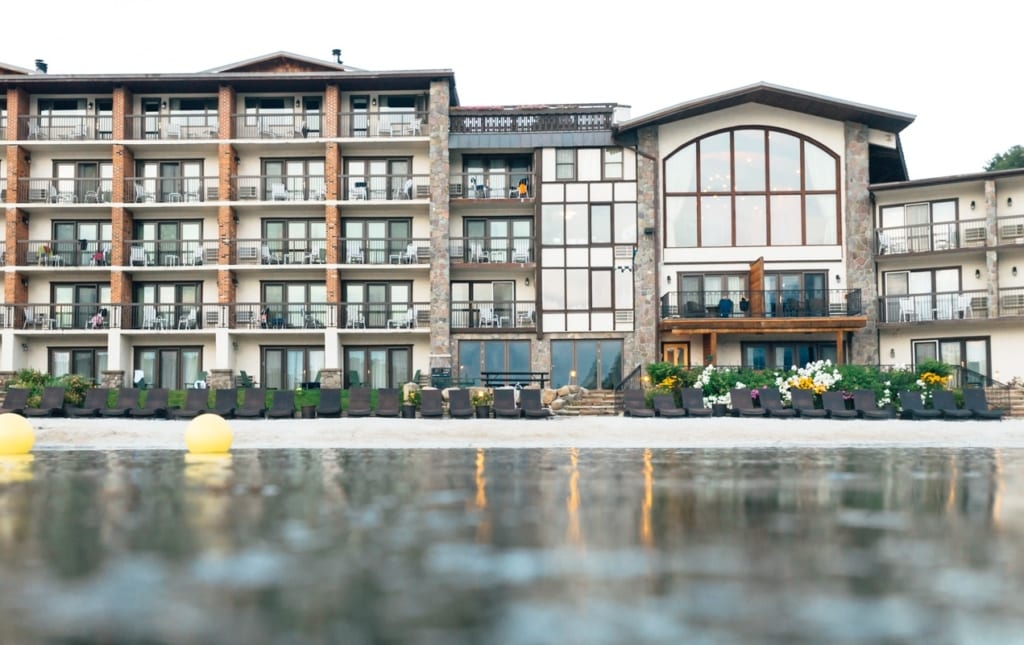 Surrender yourself to the natural and untouched beauty of the Adirondack Mountains at the first resort in the U.S. to receive the Audubon International's Platinum Eco Rating for Hotels. There are now only six hotels in the United States to obtain this honor! It's a place to renew yourself on the serene shores of Mirror Lake, and take in the history of the town, just steps away from the famed Olympic Village and the heart of Lake Placid, New York. No other place on earth provides this unique blend of comfort, rejuvenation, or one-of-a-kind experiences. Start planning your stay at the Golden Arrow Lakeside Resort now!