Bring your furry friend out to eat with you!
Creative American fare with global twists in a welcoming space with vivid murals & waterside patio. Dogs welcome on the patio and deck.
A brewery and restaurant in an industrial setting, where you can watch the brewing process from your table as you dine on locally sourced menu items. Dogs welcome on the patio.
Lake Placid Pub & Brewery is a dog-friendly brewpub in Lake Placid, NY, where Fido can join you at an outdoor table. Pair one of their craft beers with a food menu item like garlic sticks, pub pretzel bites, fish and chips, burgers, sandwiches and more
A traditional fine dining steak house and brewery serving top quality Steaks and Seafood in a cozy antique Adirondack atmosphere. Dogs welcome on the patio.
The Cottage at Mirror Lake Inn welcomes dogs on the lower patio at a table shaded by an umbrella to enjoy the scenic views of the Great Range of the Adirondack High Peaks in Lake Placid, NY
"The only thing we overlook is the lake!"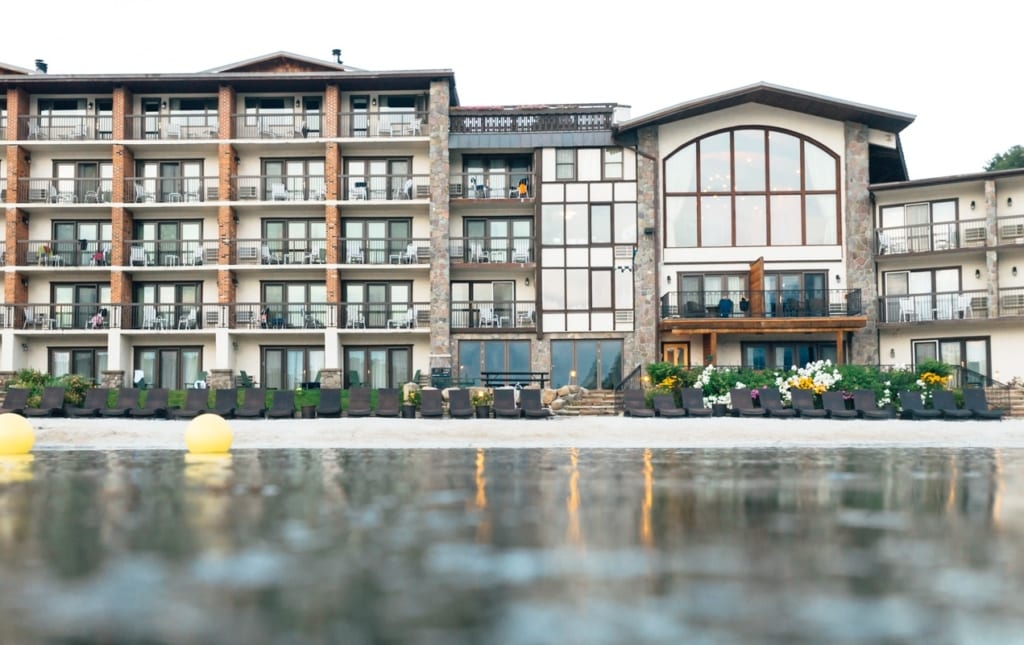 Surrender yourself to the natural and untouched beauty of the Adirondack Mountains at the first resort in the U.S. to receive the Audubon International's Platinum Eco Rating for Hotels. There are now only six hotels in the United States to obtain this honor! It's a place to renew yourself on the serene shores of Mirror Lake, and take in the history of the town, just steps away from the famed Olympic Village and the heart of Lake Placid, New York. No other place on earth provides this unique blend of comfort, rejuvenation, or one-of-a-kind experiences. Start planning your stay at the Golden Arrow Lakeside Resort now!