COVID UPDATES: Please note that most restaurants are sitting at lower capacity than normal. Hours and menus may vary and we suggest checking social media pages & websites for the most up-to-date information. Many restaurants also require guests to wear masks when not sitting at a table. 
Casual dining with a twist!
Address: 6125 Sentinel Road
Phone: 518-523-2093
Website
Hours: Monday, Thursday, Friday: 4pm- 9:30pm
Saturday: 12pm – 9:30pm
Sunday: 12pm – 8pm
Closed Tuesdays & Wednesdays
A brewery and restaurant in an industrial setting, where you can watch the brewing process from your table as you dine on locally sourced menu items.
Address: 25686 Cascade Road
Phone: 518-523-7844
Delta Blue is your Northern home for Southern food, live music, great beer and tons of fun!
Address: 2520 Main Street
Phone: 518-302-5810
Great Adirodack Brewing Co.
A traditional fine dining steak house and brewery serving top quality Steaks and Seafood in a cozy antique Adirondack atmosphere.
Address: 2442 Main Street
Phone: 518-523-1629
Website
Hours: Closed Mondays
4pm – 8pm Tuesday
12pm – 8pm Wednesday & Thursday
12pm – 9pm Friday & Saturday
9am – 8pm Sunday
"The only thing we overlook is the lake!"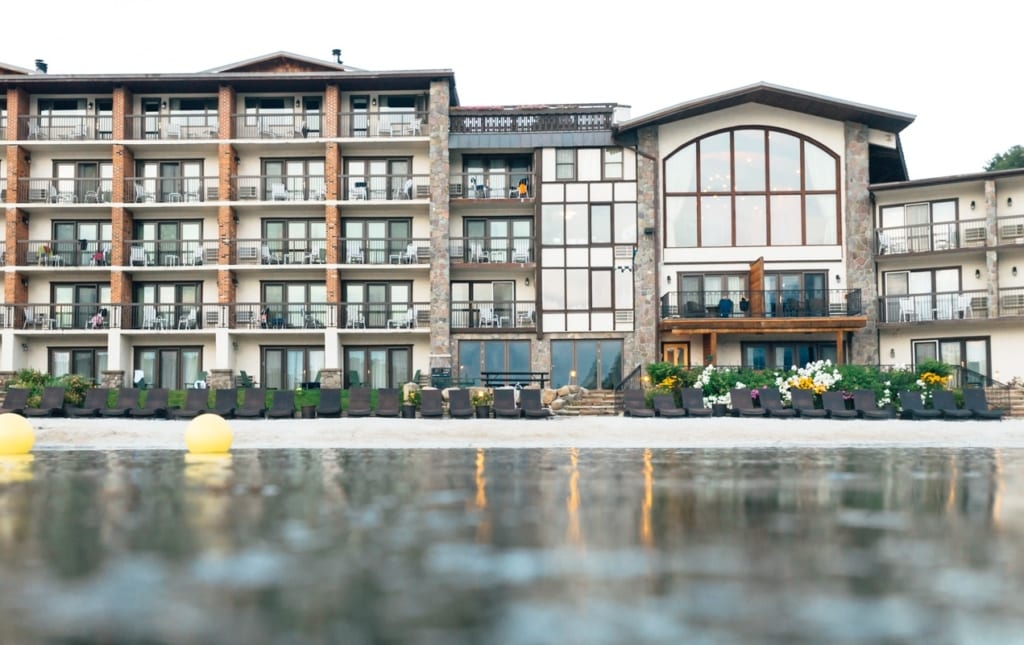 Surrender yourself to the natural and untouched beauty of the Adirondack Mountains at the first resort in the U.S. to receive the Audubon International's Platinum Eco Rating for Hotels. There are now only six hotels in the United States to obtain this honor! It's a place to renew yourself on the serene shores of Mirror Lake, and take in the history of the town, just steps away from the famed Olympic Village and the heart of Lake Placid, New York. No other place on earth provides this unique blend of comfort, rejuvenation, or one-of-a-kind experiences. Start planning your stay at the Golden Arrow Lakeside Resort now!