COVID UPDATES: Please note that most restaurants are sitting at lower capacity than normal. Hours and menus may vary and we suggest checking social media pages & websites for the most up-to-date information. Many restaurants also require guests to wear masks when not sitting at a table. 
Looking for a place to grab a drink? Check out these restaurants for some local brews and crafty cocktails.
Lake Placid Pub & Brewery
813 Mirror Lake Dr
518-523-3813
Big Slide Brewery & Public House
5686 Cascade Rd
518-523-7844
"The only thing we overlook is the lake!"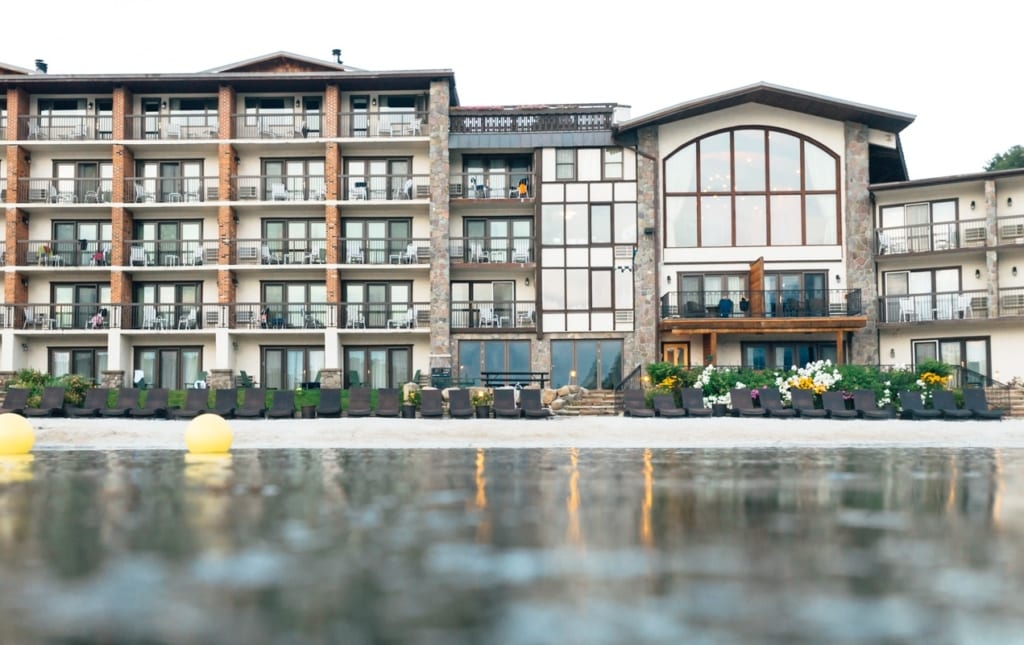 Surrender yourself to the natural and untouched beauty of the Adirondack Mountains at the first resort in the U.S. to receive the Audubon International's Platinum Eco Rating for Hotels. There are now only six hotels in the United States to obtain this honor! It's a place to renew yourself on the serene shores of Mirror Lake, and take in the history of the town, just steps away from the famed Olympic Village and the heart of Lake Placid, New York. No other place on earth provides this unique blend of comfort, rejuvenation, or one-of-a-kind experiences. Start planning your stay at the Golden Arrow Lakeside Resort now!
Joell grew up in Jefferson Country New York and is an avid hockey fan.
In her free time she enjoys hiking, snowshoeing and playing with her dog