Enjoy a local brew or crafty cocktail!
Lake Placid Pub & Brewery
The birthplace of Ubu Ale. Lake Placid's premier brewpub since 1996. Real Town. Real Beer. Real Food.
10 world-class House Beers and Farm-to-Table food.
Great Adirondack Brewing Company
Serving the Adirondacks since 1987
Steak, Seafood, Award-Winning Brewery.
unique spirits and craft cocktails, accompanied by a selection of gourmet small plates and a world class view.
"The only thing we overlook is the lake!"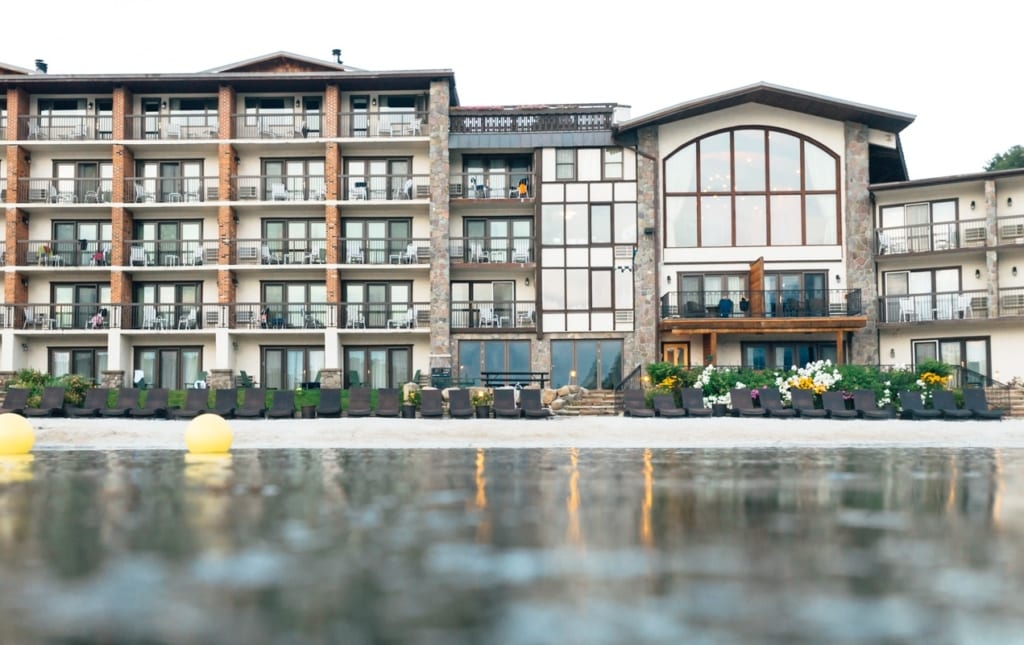 Surrender yourself to the natural and untouched beauty of the Adirondack Mountains at the first resort in the U.S. to receive the Audubon International's Platinum Eco Rating for Hotels. There are now only six hotels in the United States to obtain this honor! It's a place to renew yourself on the serene shores of Mirror Lake, and take in the history of the town, just steps away from the famed Olympic Village and the heart of Lake Placid, New York. No other place on earth provides this unique blend of comfort, rejuvenation, or one-of-a-kind experiences. Start planning your stay at the Golden Arrow Lakeside Resort now!