Satisfy your sweet tooth with a treat from one of these great places on Main Street.
A trendy new spot featuring delectable doughnuts & delicious gourmet hot dogs – served up with artisan hot cocoas! 
Emma's Lake Placid Creamery
Serving soft serve ice cream year 'round on main street in Lake Placid, NY! Eat in or carry out.
Emma's also has sundaes, milkshakes, specialty treats, candy, and gifts. Bring your pup along for a special treat too!
Serving a variety of popcorn flavors like Moose Crunch, White Cheddar & Maple Bourbon Bacon!
"The only thing we overlook is the lake!"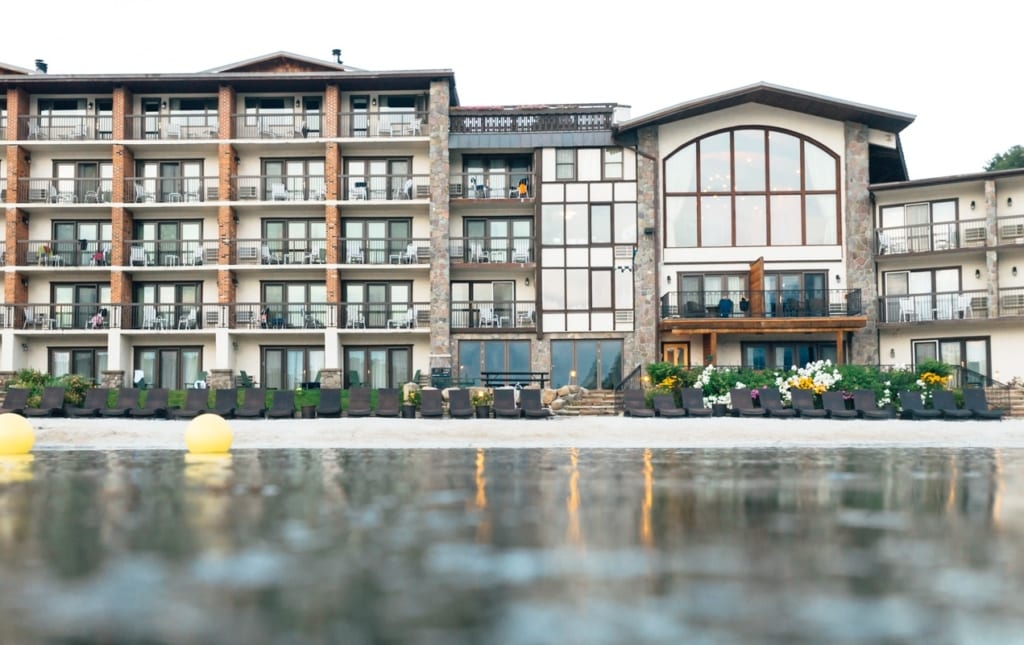 Surrender yourself to the natural and untouched beauty of the Adirondack Mountains at the first resort in the U.S. to receive the Audubon International's Platinum Eco Rating for Hotels. There are now only six hotels in the United States to obtain this honor! It's a place to renew yourself on the serene shores of Mirror Lake, and take in the history of the town, just steps away from the famed Olympic Village and the heart of Lake Placid, New York. No other place on earth provides this unique blend of comfort, rejuvenation, or one-of-a-kind experiences. Start planning your stay at the Golden Arrow Lakeside Resort now!